Get In Touch
Contact us to book your measuring appointment, request a telephone consult, or to request an estimate.
To measure, we require all tile installation be completed, including any bench seats and thresholds.
For estimates, we require overall glass width and height, an idea as to layout, and where you want your door. Sample images, photos of your space, or drawings are very helpful! Have a napkin sketch? Send it!
We are happy to answer your questions for shower planning (for both homeowners and contractors) to save money & headache later. Also check out our design tips.
Material Selection & Measuring
Our Journeyman will work with you during the measuring appointment to select appropriate hardware & glass type. Check out your design options.
All hardware is available in standard chrome or brushed nickel finishes. Other finishes may be available on a special-order basis (please inquire).
Quotation & Ordering
Once your glass size and requirements have been confirmed, we will request your approval of our detailed quotation to begin production.
As custom glass cannot be altered or returned once ordered, please be sure to ask any questions before you order!
We will advise you at time of quotation if a deposit is required. Installation time generally runs 10 business days or less, depending on our manufacturer's volume at any given time of year.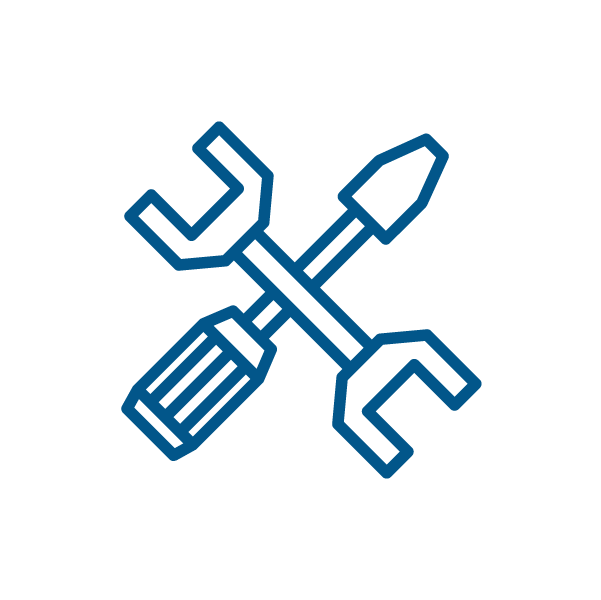 Installation
Once the glass is ready & inspected, we will arrange with you an installation time during regular business hours. Installation usually takes around 3 hours per shower. Some designs may require a second trip a day or two later, depending on the layout and installation techniques used.
Silicone does require up to 48 hours to cure – please wait before using your new shower. Additional labour rates may apply to repair our work.
Payment & Warranty
Your invoice will be sent in advance of installation and becomes due on installation day by cash, cheque, or e-transfer. We do not currently accept credit cards due to the high fees (we prefer to save you the extra 3% up front!) Payment is made out to VanGo Glass, and we're happy to deduct any fees associated with your transfer. Of course, included is your rock-solid & transferable 2 year warranty.